THE BUILDING AND THE MUSEUM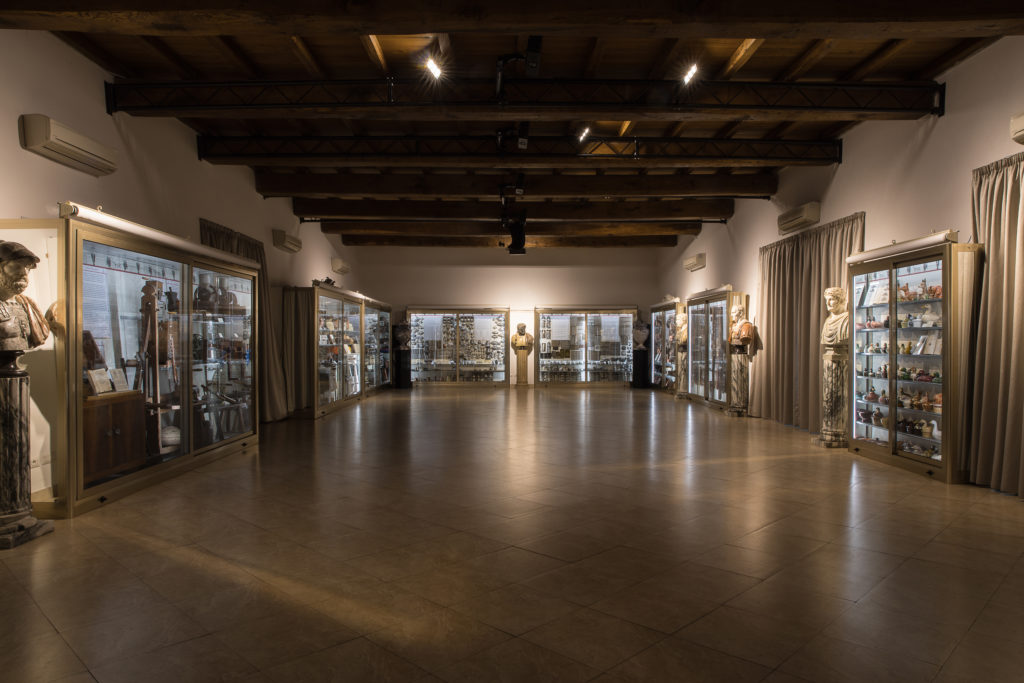 The Garum has an important address: 87, Via dei Cerchi, where it is believed was located the Lupercale, the place in which Romulus and Remus, the ancient and legendary founders of Rome, were breastfed by the mythological Lupa: the roots of a people that shaped the history of our planet. On the ashes of Lupercale was also founded the first Christian church of the ancient Urbe and the Convent of Santa Anastasia, to which is dedicated the famous Mass of Aurora on Christmas Day.
Furthermore, after several centuries, when the territory was now part of the Farnesian Gardens, the Monastery of the Olivetan Fathers, the Benedictine Order, was built with its iconic facade in the shape of a theater curtain and that hand in plaster, with the index pointed, said 'This is Cicero's hand'.
In the Museum, on the lower floor of the building, you will find the most varied instruments that over the centuries have been used in Haute cuisine, Pastry, Chocolate, Ice-cream, Bakery and Domestic Kitchens.
On display there are pieces ranging from baroque moulds for ice cream of the early seventeenth century to gas cookers of the fifties of the last century; from the beautiful Tuscan mezzine nineteenth century and from contemporary pasta machines up to the design pots of the second twentieth century.
There are also real treats such as the first cooking game for children, produced in Ravensburg in 1898, or as the simple and charming conventual bowls from the seventeenth century.
The website is currently under construction but soon will be available on-line the entire catalogue of the collection. In the meantime you may read the posts and article on our blog or on our Instagram.
The Library occupies the entire upper floor of the building and offers a guided educational tour through the great history of cooking with curiosity, "tasty" news, recipes and words taken from the same countless bibliographic rarities exposed: the books that made the History of world cuisine!
From Platina to the first editions of Scappi and Artusi; from Menon to Câreme, and Escoffier, with particular attention to popular texts and domestic use that have inhabited over the centuries, and still inhabit, our kitchens..
In the page Tour and Audioguide you will find a list of all the books in permanent exhibition on the Garum library. Each book is extensively described and you may read all the single descriptions, rich in curiosities, recipes and much, much more. The descriptions are available after a free registration on our website. Basically you will have access to a full virtual, illustrated, guided tour through five centuries of Gastronomy!!!